Flights to Colima: new options to get rid of complications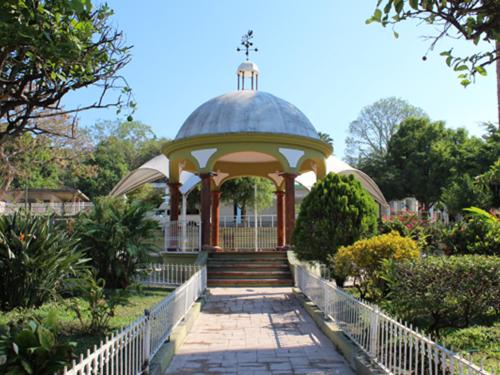 The demand for flights to Colima has increased and that Wyndham Garden informs you that Volaris has decided it's time to pay attention of this and add the Mexico-Colima route. With this you will have more options for get to this destination and possibly the prices will have to be competitive so for you they will be lower prices and the possibility of living a excellent experience at a lower price and with the same quality.
Previously no there were many options for flights to Colima, because only one airline handled direct flights, however, Volaris noticed that more and more people are visiting Colima, and that part of the tourism and business in Mexico has this destination. To meet the demand, he took action and from November You can find these flights and visit us. You should not stay behind, better come to know the attractions that make a significant number of people travel to this place.
Once buy your flights to Colima and you want to book a place to stay, Wyndham Garden welcomes you as the best option of hotels in Colima and an excellent location, with via agil from the airport and a few minutes. Your comfortable experience will start from the moment to approach and upon arrival at our facilities we welcome you with all the comfort you need to continue with that pleasant experience.
Not only us We distinguish as one of the best hotels in Colima for the location but also for offering quality in each of our services, make you enjoy our pool, our restaurant and our bar with good culinary options, and the pleasure of resting in our rooms that, if you choose with time, you can have a perfect view towards the Colima volcano.
If you are looking for flights to Colima, you may be visiting to know the tourist attractions like the volcano of Colima-also known as Volcán de Fuego- or the Nevado de Colima with its great variety of Flora and fauna; You will be able to witness the hundreds of species that fly over it, the coffee zones, the town of Comala and even fly over the two volcanoes in a hot air balloon. With this description you can imagine what breathtaking landscapes, why the increase in demand for flights and the reasons why you should visit us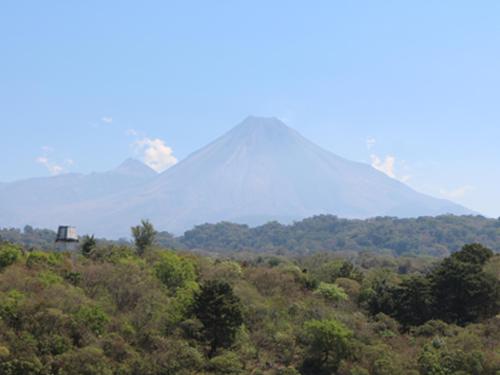 The activities of mountaineering carried out in the natural spaces of Colima have attracted people from all over the world because of the conditions of the volcanoes; the agility that provide these aggregate flight options to Colima will be an opportunity to increase the impact of ecotourism since if you are a foreigner you can find more viable options to get there from the capital of the country and without a doubt, Colima is an attractive option for hiking, mountaineering, mountaineering, etc.
If you travel from business, with these flights to Colima , your complications are reduced and you can get directly to Wyndham Garden rest before your work days because as we mentioned, you can Easily reach from the airport to the hotel. There will always be time to relax a bit and there will be no need to leave because we assure you that here You will have all the comforts and quality you are looking for.
You have to know that Wyndham Garden is an important venue for conferences, forums, graduations, executive events and all kinds of activities for which Our convention center in Colima Allegra is lent. If you need a place to hold an event, the new flight options to Colima will provide more comforts and more precision to the logistics. Attendees traveling from other places in the country or your speakers, lecturers, etc. you can feel totally comfortable and you will find the trip without complications as well as your stay in our facilities.
If you wish make an event in the convention center, we can offer you the services that you require so that you have impeccable results. From the logistics to the banquet service with various menu options. Fifteen years, graduations, baptisms, and other important festivities that are not repeated and that our excellence will not let you forget, they are well received. If several of your guests come from other parts of the republic, with the recently announced flights to Colima , not They will have pretexts to not accompany you in that great moment.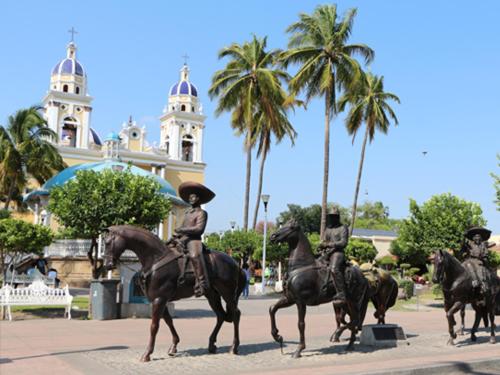 If you are looking for a space to hold conferences, forums, editorial presentations, wheels of press, symposiums, etc. in A llegra , our convention center in Colima, You will have the necessary space according to the magnitude of your event. We have with different rooms that can be adapted according to the purpose of the event and the assistants you expect, plus we provide you with technical aspects such as projectors and speakers so you have to worry the least.
For this type of activities, new flights to Colima will greatly facilitate your planning as it will not mean a complication for foreign attendees traveling to and from here will be willing and living a good experience, so it will be a favorable predisposition for your event.
Also, you have Wyndham Garden's promise that they will be surrounded by comfort and that They will enjoy our rooms and other facilities as well as the treatment of our staff. If they come to a specific event they do not have to search other options for lodging, we guarantee the best.
Whatever the reason for your visit, these flights to Colima will facilitate and make your trip and Wyndham Garden more attractive guarantee that your experience is pleasant at all times. Rest, business, parties; No matter what happens at our hotel, you will always have quality, good service and a great experience. We will wait for you!