HOTELS IN COLIMA WITH POOL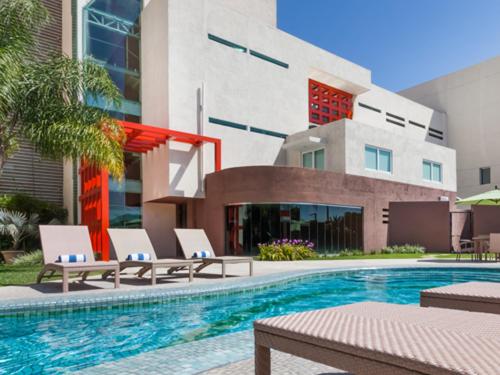 Are you looking for
hotels in Colima with a pool
?
Wyndham Garden is always ready to welcome you with open arms, we look at every detail thinking it especially for you. Come and feel the tranquility of your next room, get close to nature and enjoy a refreshing drink colimense while you sunbathe in the pool, we assure you that of all the hotels in Colima with a pool , ours is the best.
Wyndham Garden has a beautiful outdoor pool, surrounded by an incredibly green garden where you can relax lying on one of our lounge chairs under the shade of a palm tree. Part of the services that distinguish us from other hotels in Colima with a pool , is that at Wyndham we care about the environment, so we try to keep our green spaces in perfect condition, giving the care that is needed.
Escape with your friends and live a weekend in Colima! Enjoy the sun, the mountains, the sea and the sand in the wonderful beaches that the state has, soak up its history and know its attractions. Look for hotels in Colima with a pool and there we will be waiting for you to offer you the best service.
In hot season, with Wyndham Garden you can rent the pool area to organize meetings or small events, it is the right place to chat animatedly and have a drink or refreshment with family and friends as it is a nice place to rest, ideal For all kinds of parties and celebrations, the pool is the perfect excuse to organize breakfasts and meals. One reason to stay with us and choose from among all the hotels in Colima with a pool .
Still not sure about visiting this place? Colima is full of endless tourist attractions and activities that you can not miss, outside of everyday life, there are unbelievably beautiful and interesting virgin places, worthy of being visited by tourists and that so far have not received due attention for tourist exploitation but it is absolutely worth taking a walk through the State.
Do you know what the Revillagigedo archipelago is? It is a group of islands that are located in the Pacific Ocean, 900 km west of Manzanillo, is an ecosystem composed of four uninhabited volcanic islands, called Socorro, San Benedicto, Clarion and Roca Partida. Which have a great wealth of spices of flora and fauna both terrestrial and marine of high biological value such as reptiles, mammals, insects, algae, corals, crustaceans, whales, dolphins, sharks and giant manta rays, and some of them are considered unique in the world. Visit it, you will not regret it!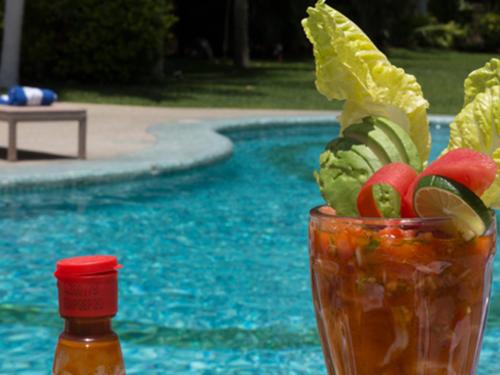 Did you know that you can fly? Yes, it is one hundred percent real, in Colima it is possible to do it on a hot air balloon that crosses the foothills of Volcán de Fuego and Nevado de Colima, there are also other options such as paragliding, paragliding, paramotor, or if you like it the extreme and to feel your adrenaline to the maximum, you can practice skydiving, jump from more than 2,500 meters high, dare to change your basic routine of the weekend and live an indescribable experience.
On the other hand, if you like challenges and challenge yourself, in Colima you can do it, you can practice mountaineering, road cycling, rappeling, playing gotcha, take an excursion, a ride, even take a spelunking course, which is an activity that consists in the exploration of caves and other natural underground cavities.
After a long day as a tourist, you will surely feel tired and want to relax in the best of hotels in Colima with a pool . At Wyndham we spoil you, you can take a bath in your room, or use the sauna and forget about your worries. Once you are "handsome" or "beautiful" you can go down to our bar - restaurant to try our variety of drinks and relax even more.
Do not forget that the nightlife in any of the hotels in Colima with a pool is also very rewarding, because with the darkness, the pools stand out thanks to the colored lights that paint the crystal clear water, also the night's weather can help to let you go and free yourself from stress.
If you are thinking of traveling with your family, you will find us when looking for hotels in Colima with a pool , it will be a plus to your visit, your children will have fun as never, prepare suitcases and plan your next trip with Wyndham Garden. Buy lifeguards or floats, googles and even snorkels so that the fun never stops, let your children swim in our delicious pool while you enjoy with your partner an exquisite dish offered by the hotel, accompanied by refreshing drinks at the edge of the pool .
Wyndham Garden, besides being one of the hotels in Colima with the most recognized pool , has a variety of fabulously delicious dishes such as fish tacos bathed in pico de gallo and avocado, ceviche, shrimp cocktails or simply a classic club sandwich with French fries. About drinks, we have a variety of soft drinks, beers and cocktails such as piña colada and milled, you can savor them while enjoying the sun and water.
There is no better option than a pool to enjoy as a family since it is often not possible to live together due to the hard work or student life of each of the members, Wyndham Garden offers you the opportunity to spend unforgettable moments around which more you want
Give your vacation the possibility of having a completely different and relaxed experience! Stay at Wyndham Garden, the best of hotels in Colima with a pool !