COLIMA VOLCANO FESTIVAL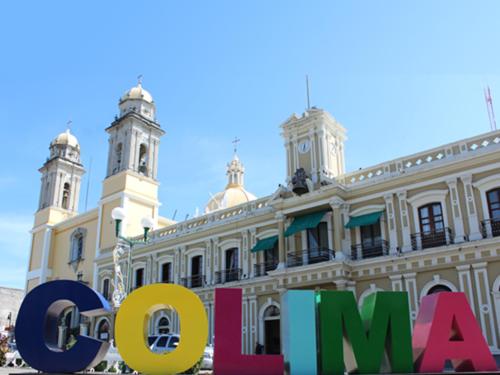 The Volcán de Fuego de Colima is a stratovolcano located between the states of Colima and Jalisco, in Mexico. The Volcano is only 32 kilometers from the city. It is considered a stratovolcano because it is made up of several layers of fragmented material and interspersed lava flows.
It has an altitude of 3,960 meters above sea level and it is estimated that it was formed in the late Pleistocene, that is, at a time parallel to the emergence of homo sapiens.
The Volcano of Colima is the most active in the country and not the popular Popocatépetl as was thought. The most important eruptive history of the Volcán de Fuego comprises between the years 1560 and 1980, during this period there were different explosive activities with an average of 30 eruptions.
For the city of Colima, this natural monument is so important, that they have decided to create an event in their honor, called the International Volcano Festival of Colima , where the same people from Colima and tourists who come to this magical place, can appreciate and value it. more closely and live a pleasant experience totally cultural and artistic.
What is the Volcán de Colima Festival ?
The International Festival of the Volcano of Colima , or as they also call it, the Festival of Emotions, is a great event organized by the city council of the municipality of Colima, the festival has a duration of 10 days of merely cultural exhibition, the city is dressed in gala with 130 artistic events, 6 large forums and 1200 artists on stage.
The Festival del Volcán de Colima is relatively new, it was started only 3 years ago, in 2016. Despite its young age, it has become one of the biggest events in Colima and throughout Mexico. Now, each May, the city fills with colors, the Colima people and tourists delight in music, dance, literature, poetry, theater, cinema, fashion, among other fascinating activities. Come and live this great party!
Let your heart vibrate to the rhythm of great national and international artists, hear sing to different artists, including Ximena Sariñana, Los Angeles Azules, Yuri, Lupita Dalessio, Rio Roma, Reik, Caloncho, Alex Syntek, among others. Go to the exhibitions and cultural shows in its various forums, delight yourself with the exquisite gastronomic samples that are offered, get on the rides and participate in sporting events, with all this, within the framework of the International Volcano Festival of Colima.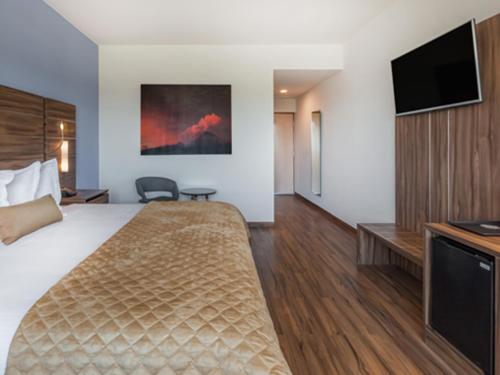 En la zona gastronómica encontrarás comida regional, ofrecida por los restaurantes de su alrededor, también podrás hallar foodtrucks para que pruebes de todo. Una vez que hayas comido, visita las obras de teatro en el Foro Ayuntamiento, camina por las exposiciones, conoce la aldea Otaku, en donde encontrarás un mundo de anime, cosplayers y comics orientales.
En el
Festival del Volcán de Colima
podrás asistir a un maridaje y catas guiadas, además, por la noche puedes entrar a los bares que se instalan alrededor del Foro Juárez, el cuál se convierte en un Antro Plaza a partir de las 10 de la noche con un Dj patrocinado por los bares para brindar un afterparty y la fiesta siga hasta la madrugada.
Además de los conciertos y la comida, existen actividades deportivas como rodadas, carreras, vuelo en parapente y futbol de calle, en las que puedes participar, algunas de éstas tienen un costo mínimo pero vale la pena pagarlas.
Si te gusta correr, ¡No te pierdas la gran carrera de fuego!, inscríbete en una de sus categorías, ya sea en la juvenil, libre, master, veteranos o en la mixta libre, que es para personas con discapacidad, y decide cuántos kilómetros deseas correr, pueden ser 3, 5 o hasta 10. Ven al Festival del Volcán de Colima y siente correr la sangre por tus venas al participar en esta increíble carrera, sentirás cómo hierve tu cuerpo al correr por un costado del Volcán de Fuego.
El Foro de los jóvenes tiene varias sorpresas para ti, visita la zona sur del Foro Juárez a partir de las 16:30 para presenciar la Expo Motobiker, los mejores Club Biker de Colima, la cual ofrece distintas exposiciones de motos y acrobacias. Siente la adrenalina al máximo al ver a estos motociclistas hacer un espectáculo con el increíble escenario del Volcán de Fuego.
En cuanto a las actividades culturales, se imparten conferencias de arte, literatura y hasta un seminario de vulcanólogos. Para los que aman la lectura, en el Foro Constitución se hacen charlas y lanzamientos literarios. ¿Ya estás convencido de acudir al Festival Internacional del Volcán de Colima?
Es un festival que realmente vale la pena presenciar y participar en los cientos de actividades con los que cuenta, además es cien por ciento gratuito, es una razón más por la cual debes visitar la hermosa ciudad de Colima y vivir una experiencia diferente. Permítete conocer este maravilloso destino turístico y la cultura artística que la conforma. No dejes pasar otro aniversario más del Festival del Volcán de Colima, organiza unas vacaciones junto a tu familia o amigos para disfrutar de este gran evento.
Si el Festival Internacional del Volcán de Colima ya te convenció, puedes ir entrando en ambiente desde ahorita, descargando la playlist en spotify, la encontrarás como Festival del Volcán 2019. ¡La ciudad de fuego, te espera con los brazos abiertos para recibirte de la mejor manera!
Hospédate con nosotros en Wyndham Garden Colima ...